How to Increase Sales with Live Chat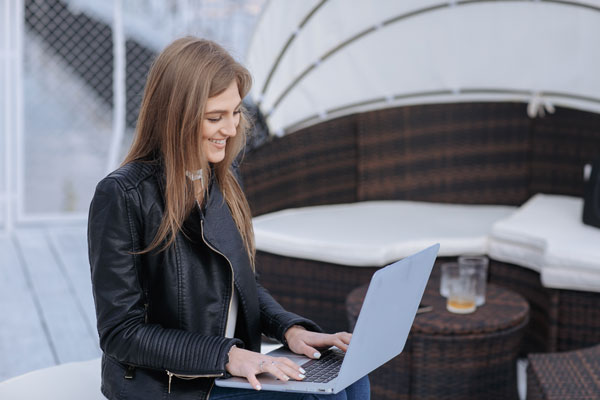 Have you ever considered the gap between technology and how a customer's service expectations affects your business?  A bad experience can hurt your business and can result in you losing tens of thousands of dollars each month.
The operating costs for a business with an online presence to make available a representative 24/7 to interact with clients would be close to impossible for most small to medium business owners to integrate. However, there is a solution! Something that is so simple and can be tailored to meet your specific business needs (Drum rolling) – well, I'm talking about live chat services and more specifically, having a 24 hour outsourced virtual assistant man your website.
Live Chat Services
Live chat services allow you the freedom and flexibility to manage and operate your online customers whilst generating leads 24 hours a day through companies specialising in live chat customer support and lead generation.
Live chat and lead generation are fast becoming the most sought after means of improving customer excellence. With the use of an easy to install live chat software solution, you will be able to utilise your resources to interact with your customers in real time to their maximum potential, increase your lead generation and have the flexibility to operate your business 24 hours a day with a solution that is tailored for your brand and image.
Research shows that 53% of customers prefer to use online chat whilst browsing a site before contacting a business[1]. Providing your customer with the most effective one-on-one sales experience and customer support solution is fast becoming the primary focus of many businesses. So, how do you give that same one-on-one sales value service to your online customer?
The Growth in Live Chat
Businesses operate commercial hours, but can you imagine the potential if you were available to interact with your clients 24/7? Australia's internet rush hours are between 19:00 and 23:00 every day with Australian internet online shoppers having spent nearly 552 million hours in 2015 alone surfing the web for services and products[2]. How many of those clients that viewed your business, products and services did you manage to interact with? Unless you are operating 24 hours a day, you can consider those 'missed calls' – and those 'missed calls' have an opportunity cost to your business!
The current growth in the implementation of live chat support means that more and more businesses understand their customers need to have access to services and solutions that fit into their hectic lifestyles. At an annual growth of 8.8% in businesses integrating the option for 'Live Chat' onto their websites, considering this growth, which has been steadily increasing since 2014, it has become apparent that more business operators are better understanding their customer's needs which basically translates in you allowing them the flexibility to have access to your services, products and the value for money one-on-one the sales experience brings[3].
Live Chat Statistics
Live chat has the highest satisfaction levels for any avenue of customer service, at 73%, compared with 61% for e-mail and 44% for phone. In a recent study of online shoppers, a record 92% of all visitors experienced high satisfaction with customer service as a result of having access to the live chat support experience[4].
Research shows that of those who prefer live chat, 79% said they did so because they get their questions answered quickly; whilst 51% said it was because they could multi-task whilst shopping. Lastly, 46% agreed it was the most efficient means of communication method[5].
The Power of Live Chat for your Business
Interacting with your online customer in real time effectively means while they are browsing and shopping. They are already on the site, so with little effort, they can effectively handle and close the entire sales process without the added time or costs to the customer of being placed on hold or not having to wait for turnaround times to get replies to emails and queries.
Placing this type of value on your customer yields powerful results. Technology continues to evolve and more people have come to appreciate live chat's convenience and functionality. Through outsourced specialists such as Blue Sky Chat you are successfully able to operate and generate leads even outside of your normal business hours.
Live Chat allows your customer access to individual services which adds to the ever increasing demand for value for money. The 'value for money' experience is more than the cost of the item or product; it involves your customer's perception of service excellence and support throughout.
For businesses looking for ways to engage with customers, live chat is strongly recommended as an integrated solution to your business plan for an interactive customer solution. With the market and demographics of your customers constantly changing, live chat is the most cost effective, flexible solution to accommodate that change.
In today's ultra-competitive environment, you need to stand out and you need to be delivering a service above the industry benchmark. Once the solution is in place, you also have the potential to grow your customer solution by using your 'chat history' to forecast, improve your quality and product solutions as well as your overall business image and branding solutions.
Going forward
Since 2013, smartphone ownership has increased from 11.1 million to 15.3 million in Australia alone, this indicates that more and more customers are fast accepting the evolution of technology[6]. Have you as a business reviewed your business plan to accommodate that customer, does your current availability, flexibility and giving access to professional service excellence accommodate this customer?
With outsourced live chat you have a personal virtual assistant. Live chat operators such as Blue Sky Chat are trained in depth about the products and services specific to your business, with plans starting as low as $119 a month. If anything, you shouldn't consider the cost to implement this solution as an increase in operating costs but rather the potential to increase sales and improve your customer retention.
In no time, with the simple solution of installing live chat software on your website, you will have in place a solution that will pay for itself. In this day in age of technology, with the increasing growth of industry players, if you want to stand out, you need to think outside the box and treat your online shoppers with the same value that you do with the rest of your customers. By offering support on an individual level through live chat, you will see your customer as an individual and you will be compensated with a rocket in your sales.
[1] http://www.icmi.com/Resources/Chat/2015/11/The-Stats-Behind-Chat-Its-Popular-and-Growing
[2] https://www.gizmodo.com.au/2016/04/australians-you-sure-do-like-to-google/
[3] http://www.icmi.com/Resources/Chat/2015/11/The-Stats-Behind-Chat-Its-Popular-and-Growing
[4] https://econsultancy.com/blog/63867-consumers-prefer-live-chat-for-customer-service-stats/
[5] https://econsultancy.com/blog/63867-consumers-prefer-live-chat-for-customer-service-stats/
[6] https://yump.com.au/2016-australian-mobile-statistics-how-digital-is-increasingly-a-mobile-first-experience/