We are a team of
Real People who operate your website's live chat 24/7 to Generate Sales Leads
Watch our video
We take the stress out of operating your website's live chat so your business can accomplish more. Learn how Blue Sky Chat can generate you 5x more sales leads.
We have generated over $100 Million Dollars in Sales Leads Since 2016
Schedule
Choose either full 24/7 live chat support or after hour chat support so your business staff can operate live chat during the hours of its choice.
Learn
With a patent pending system, you will be able to teach us your business and all of its FAQs in under 15 minutes. Don't believe us? Get started now and find out.
Install
Installing Blue Sky Chat on your website takes less than a minute. So you can be up and running in no time.
Increase Leads
Sit back and relax.
You now have a team of 24/7 real life people who are trained in lead generation for your business.
Features that every business will enjoy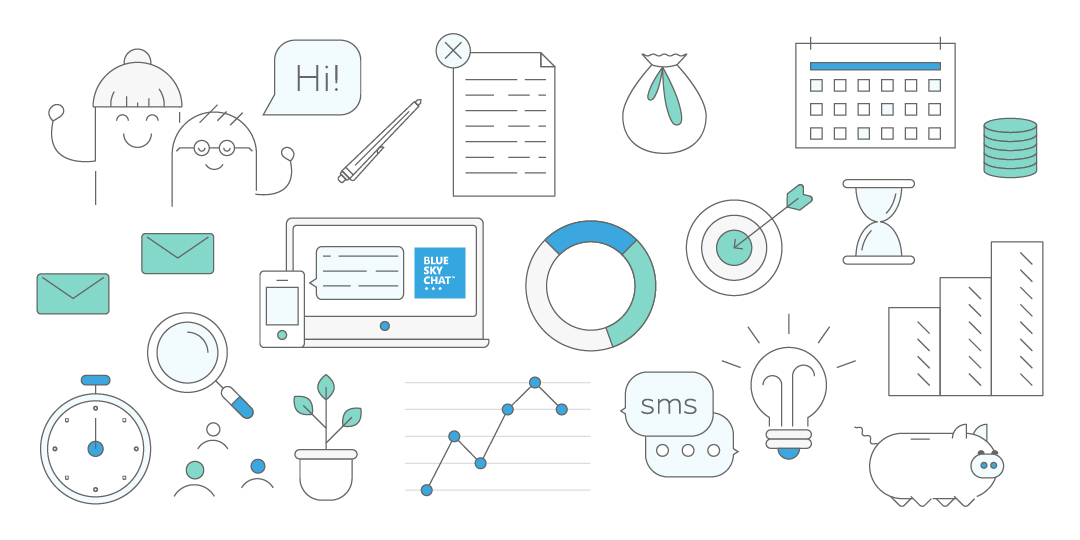 Real People 24/7
All of our chatters are real people. We do not use bots, AI or any other system – so come say 🙂

1,000+ CRMs
Blue Sky Chat works with over 1,000 CRMs including PipeDrive, SalesForce, HubSpot, FreshSales and more. All leads generated automatically flow into your system of choice.

SMS, Email & Push Notifications
All leads are sent instantly via SMS, E-mail & Push notifications (Coming soon).

No Bill Shock
Flat and flexible pricing allows for your Company to scale and grow.

Flexible Schedule
Let your staff operate your live chat during business hours and Blue Sky Chat take over when they go home – giving your business full 24/7 chat support.

Lead Generation
Blue Sky Chat agents are focussed on generating sales leads for your Company. On average, we generate 5x more through our lead generation experts.

Google Analytics
Full integration with Google Analytics so you can track which keywords are leading to a higher degree of leads.

Reporting
Advanced dashboard to track chats, choose your schedule and see your return on investment.